the dessert maker Mayra Toledo Macaron specialist with his brand May Macarons, which is celebrating its 10th anniversary. To celebrate the date, she launched the first history of the French lion in Portuguese, May Macarons – A Feast of Colors and Sweets.
The birthplace of the macaron is the subject of controversy in gastronomy. The French claim to have invented the candy, but the Italians dispute this version of the truth, claiming that almond cookies or coques (macaron shells) already existed in Italy. Discussions about its creator promise not to end in European countries.
For many years, the recipe was secretly passed from one place to another, until it reached the monastery of Saint-Sacrement, in the city of Nancy, France. It was there that the two religious sisters became famous for the production of sweets in the most popular way and later, at the beginning of the 20th century, in the hands of pâtissier Pierre Desfotaines, grandson of Louis Ernest Ladurée, who founded the famous company pâtisserie, that cookies have gained worldwide popularity.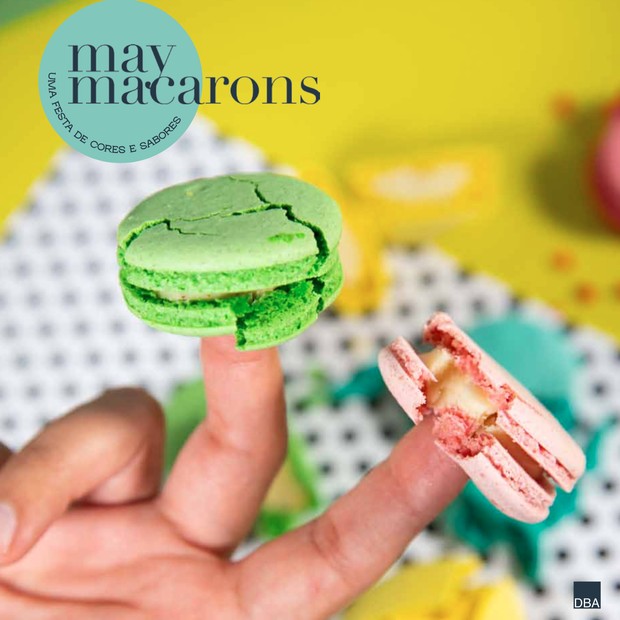 The 133 pages of the book are interesting for their beautiful pictures, but also for good stories, challenges of the brand, naturally for recipes and even love stories. In the book, we learn how Mayra and her husband Fabio Louzã Campanella met at the age of 15, became a couple and, therefore, became partners.
Making more than a thousand macarons every day, Mayu, as friends and customers know her, saw her business grow in 2014, when the production of macarons exceeded any other dessert on the menu. So, he decided to make a store specializing in sweets.
Made with fruit flour, May's macarons now have 30 different colors and 16 flavors such as chocolate, caramelized banana, romeo and juliet, champagne and orange with lemon grass, etc.
Published by DBA Publishers, the book will be launched on September 21. The text was written by the partners, Fabio Louzã Campanella and Mayra Toledo, and the photos are all signed by Maira Preto. The price of the book is R$ 95.00.
Macaroni Oil
Address: Alameda Campinas, 1049 – Jardim Paulista – São Paulo/SP
Telephone: (11) 2385-9011
Hours: Tuesday through Friday, from 10 a.m. to 6:30 p.m. Monday and Saturday, from 10 am to 5 pm
Shop online here