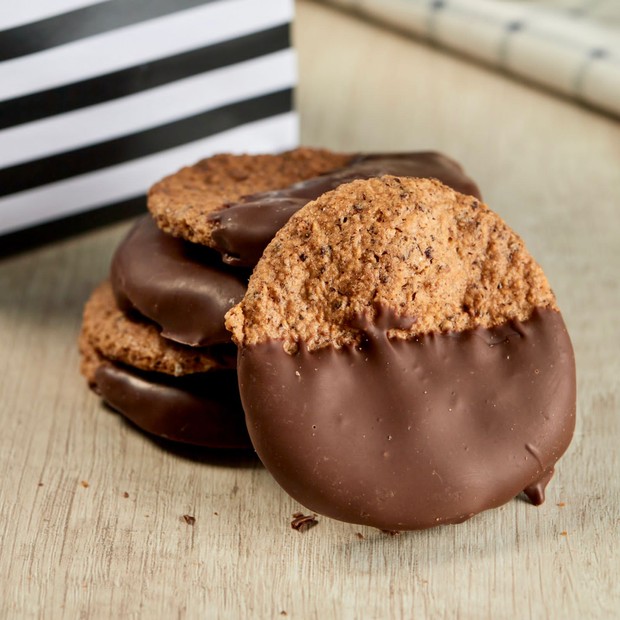 Cookies are a perfect base for a variety of recipes, from the most crunchy to the softest, with chocolate, fruits, nuts, to eat with coffee, milk or anything. Today, July 20, is National Cookie Day, and we're taking the opportunity to celebrate that joy with two special recipes signed by famous chefs. How about testing at home?
Brutti Biscuit, Chef Carole Crema
Ingredients:
2 egg whites
160 g of sugar
240 g of hazelnuts
A piece of paper
Mode of preparation:
Control the hazelnuts. Put them in a pan and mix the white and sugar, bring to a low heat, stirring constantly, for 8 minutes without letting the white cook.
To roll the dough, place a sheet of oiled paper on the bottom and another on top. With the help of a rolling pin, roll the dough to a very thick thickness. Remove the large paper and with a round cutter of 6cm diameter, cut the dough carefully to leave very small burrs.
Place in a mold and bake in a preheated oven at 160 ° C until golden. Remove from oven, let cool and store well.
Packaging (how to store):
Place in a suitable container, cover with plastic. Once ready, dip half of the cookie in the chocolate ganache and set aside.
Butter Cookies, Chef Mariana Junqueira, Mariana Junqueira Shop & Cafe
Ingredients:
300 g of wheat flour
150 g of sugar
250 g of butter
1 large egg yolk
1/2 teaspoon of salt
2 teaspoons of vanilla
Plastic film (for packaging)
Mode of preparation:
Beat the butter and sugar in a bowl. Add the yolks and the essence and beat until the mixture is very smooth. Then add flour and salt and mix everything until a uniform mass is obtained.
Shape the dough into a ball and wrap it in plastic wrap. Leave in the refrigerator for 30 minutes.
Roll out the dough and cut it into your favorite shape. Place on a baking sheet and bake at 180 ° for 10 minutes or until golden.